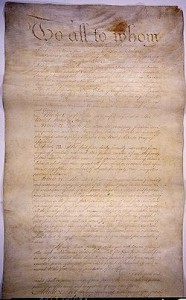 http://en.wikipedia.org/wiki/Anti-Federalism
FEDERALANTI
8/8/2011 ***  the birth of a party to end parties
To make a statement that to much federal government control
is out of control and that this country no longer can function
it is time to make a political move to end the party system.
No more democrats, republicans or the make pretend tea party.
Government no longer functions within these entities and to
continue following the belief they can fix this country is crazy.
It gets worse as those elected are misguided and dillusional.
They are corrupt or corrupted by the nature of what it is now
in Washington. As the fore fathers warned federal control would
be no better then a monarchy has proven to be true.
It is time to end all federal control, state control and put
governemtn into the hands of the people at the local level.
Let every area of life decide how they want to live by where
and how they function locally. End all federal spending and
start anew from the bottom up. It is the only way to make
life workable for the people of the United States.
Read how Patrick Henry warned of our dilemna and why the
forfathers built into the Declaration of Independence- our Right
to Stop a Government that no longer worked.
Anti Federalism was warned about and sought to build
safeguards against. Be an anti-federalist is to be today a
FEDERALANTI. The FEDERALANTI PARTY
To be a Federalanti is to be a Vigilante
Today a day for tomorrow
Comin to get ya…Comin to free ya…